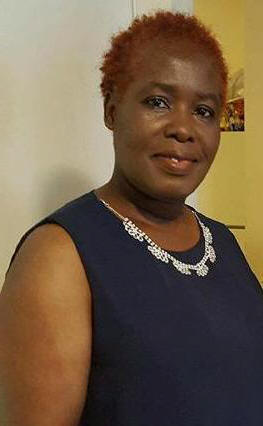 Growing up in the tiny village of Marli, on the island of Grenada, Yvonne Williams always had a passion for tharts. The daughter of a father who was a village farmer and a mother who was a homemaker, she was exposed to self reliant activities at a very early age. Without her being aware of it at the time, her parentís actions provided the channel that continues to shape her destiny. Because of her love for the arts she became involved in community activities as a teenager.
While still in high school, Yvonne began her career in music by teaching her peers to read music and to play the piano. During her final year in high school, she was approached and encouraged to take the post as an elementary school teacher.
After working in a public elementary for six years her desire to lead and to create new learning concepts prompted her to establish her own private school, where music was the center of all learning activities. Because of her desire to share her knowledge and the music skills she developed through music in education, she was asked by the Division of Culture of the Grenada Government to accept the position as a Cultural Officer, a position that enabled her to work with music teachers and community groups around the island.
Upon migrating to the United States, she began her studies as a Business major at Medgar Evers College and after two years interrupted her studies there to pursue a diploma in religion at Redemption Institute of Theology. She is now a Minister of Religion for Redemption Community World Ministries, Inc, a denominational Christian religion.
Her desire to fill the lives of children with music, led her to develop a unique teaching method Music is Fun for parents and children.
Her ultimate hope is that through her work as a Pastor, an artist and community advocate, others would be inspired to share with each other and to help each other to grow in their efforts to achieve better qualities of life. Yvonneís childrenís books are intended to give her young readers an awareness of the world around them, of the unique cultures and how all these dynamics come together to impact our lives.